Cobos 5.5.3 Release Notes
Eclipse-based IDE to modernise and improve the productivity of your application development and operations on your IBM z, IBM i, UNIX and AIX mainframes.
contains smart plugins: Editor, Navigator, RPG Converter, Web Generator, Web Designer…
Get an improved experience with an up to date Admin Guide
The Administration Reference documentation has been updated to provide deeper knowledge on how to configure Cobos. This new version will help administrators to install and adapt Cobos easier than before. Don't hesitate to try it out.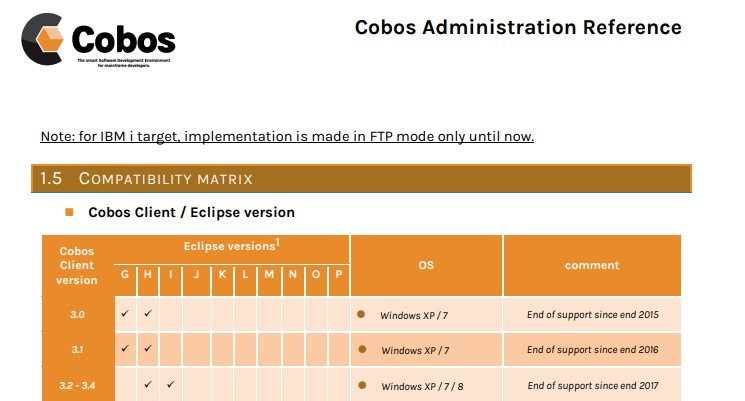 Find an improved readability on several interfaces
CRLF messages, DBCS characters and HTML rendering have been reworked to provide more readability to all our interfaces. You can now view some new characters such as : §, °, ±, ¶, etc.
Do not forget our previouses tools
In the past years we developed and released several important tool such as the RPG Converter, the Traffic Player or the TN5250 terminal. Find all of them in their respective release notes right here. Find all information on previous Release Notes.